Sanchez Farm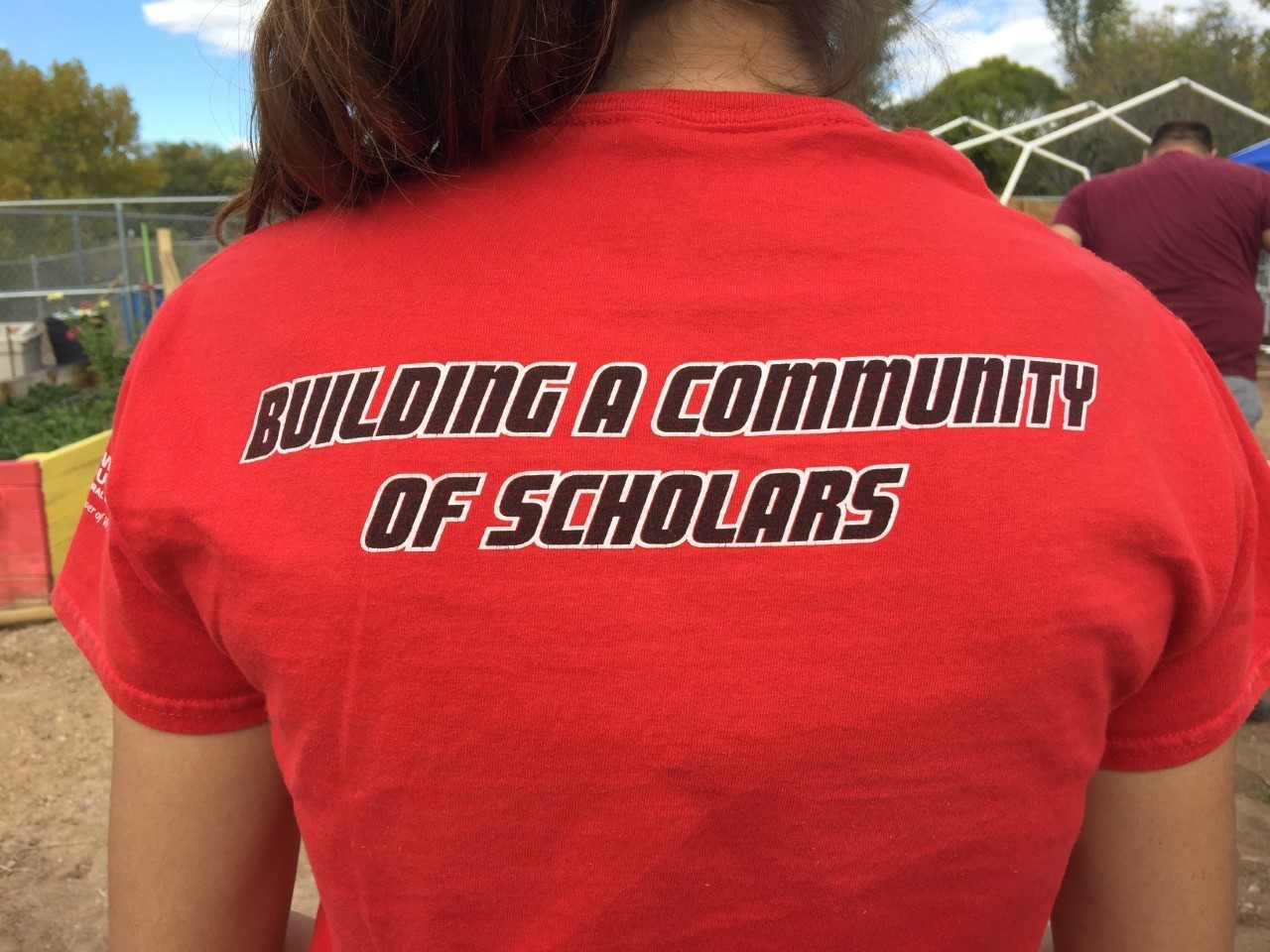 The Applied Humanities/Transdisciplinary Project

s 
Welcome CCS faculty, staff, students, and community members to the Sanchez Farm Open Space of Bernalillo County!
Sanchez Farm offers 14 acres of learning space for student projects, classes, meetings, and community events. The garden, an initiative from the Chicana and Chicano Studies (CCS) Department, provides opportunities for the development of student leadership and service-learning projects. The CCS garden serves as a physical space for engaging in community praxis including an invitation to to the CCS community to host classes, contribute art projects and conduct research in the community. The transdisciplinary nature of the garden invites students from all majors to work together toward holistic solutions at the garden and in the community. 
Read more about Sanchez Farm
Here
Events 
Annual events: The Dolores Huerta Day of Service Learning in March and The Blessing of San Ysidro in May. 
Ancestral Lands Theater: Come and sample popcorn grown by our students while enjoying a film.  Students have been growing a 100-year-old sacred variety of Hopi, Isleta and Acoma blue corn.  The goal is to continue efforts to achieve a Lobo Cherry Red color of corn.
Get Involved
     Volunteer Opportunities 
     Artistic Invitations
     Donate
Contact
     Hours:    The garden is open dawn to dusk throughout the year.
     Address: 1180 Arenal Rd SW
                     Albuquerque, NM 87105
     For more information about the garden, please reach out to Joe Garcia at jgarcia76@unm.edu