CCS Vision/Mission and Goals
Building a stronger community enriched with culture.
Mission Statement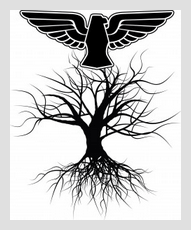 To promote a critical understanding of Chicano, Mexicano, Hispano, and Indigenous communities to the University and bridge the gaps between all ethnic studies groups on campus.  To be honest, loyal and show academic excellence as we represent the Chicano Studies Program at the University of New Mexico.
Goals
Our goals are simple and easy.
To create a family like bond in our group.
To bridge the gaps both in sexual orientation, race and gender.
To accept all students both undergraduate and graduate.
To help the Chicana/o Studies Program become a department.
Lastly, to be involved with and serve our communities.
Can be a Undergraduate or Graduate student from UNM or CNM or community member.
Has to do at least 12 hours a semester of community service.  (This can be done through the events we will hold during the semester and the events we attend).
We accept all races, genders and sexual orientation.  It doesn't matter what race or gender or sexual orientation you are as long as you want to be involved.
What Can I Do with a Degree in Chicana/o Studies?
Teaches the History of Marginalized Peoples... Builds Cultural Competency... It's more than JUST heritage!
Public and Business Administration
Marketing and Public Relations
Local and National Politics
Community Organizing
Social Work
Journalism
Graduate School/ PHD Programs
Non-Profit Organization
Health Educators
Public Policy
Teacher/ Professor
Lawyer/Law School
Librarian/ Historian
Doctors Without Borders
Architect
Activist
Volunteering
Contact Us
In you are interested in joining our organization, please contact Antoinette Rael at (505) 277-6414.
Helpful Links