Chicano and Chicana Studies Staff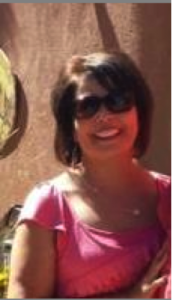 Email: 

Phone: 

505 277-6414

Office: 

Chicano Studies office
Antoinette Rael was born here in Albuquerque, and raised in the beautiful Pecos Valley of Northern New Mexico. She takes pride in her heritage, having grown up in a rich Hispanic environment where she learned to appreciate the value of family, work and culture. She has many years of experience in banking and administration and has studied Spanish at SFCC. She is married and has 4 daughters, and 6 grandchildren. She enjoys road trips around this beautiful state of Nuevo Mexico.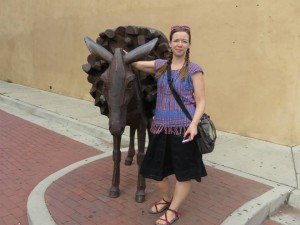 Email: 

Phone: 

505 277-4524
Cassie Smith hails from Cutler, Ohio and is currently enrolled as a doctoral student in the Department of Anthropology at the University of New Mexico.  Her research focuses on community-based art education in the borderlands.
Ms. Smith obtained a Master of Arts degree in Latin American Studies and Art Education from the University of Texas as well as certificates in Nonprofit Studies and Mexican American Studies respectively.  
Ms. Smith graduated from Ohio University with a bachelor's degree in International Studies with a focus in Latin America as well as a degree in Spanish.
During her studies, Ms. Smith studied abroad in Merida, Mexico, Puebla, Mexico, and San Jose, Costa Rica.  Ms. Smith has presented her research on Chicano community-based art education at both the Texas Art Education Association and National Arts Education Association conferences. She also has over 15 years of volunteer service including her roles as an usher at The Long Center for the Performing Arts and a member of the City of Austin, Emma S. Barrientos Mexican Cultural Center Advisory Board.  
Ms. Smith possesses varied employment experience from working in the private, public and nonprofit sectors including over four years as a Refugee Employment Specialist at Caritas of Austin immigrants from around the world including Nepal, Burma, DR Congo, Iraq and Cuba.